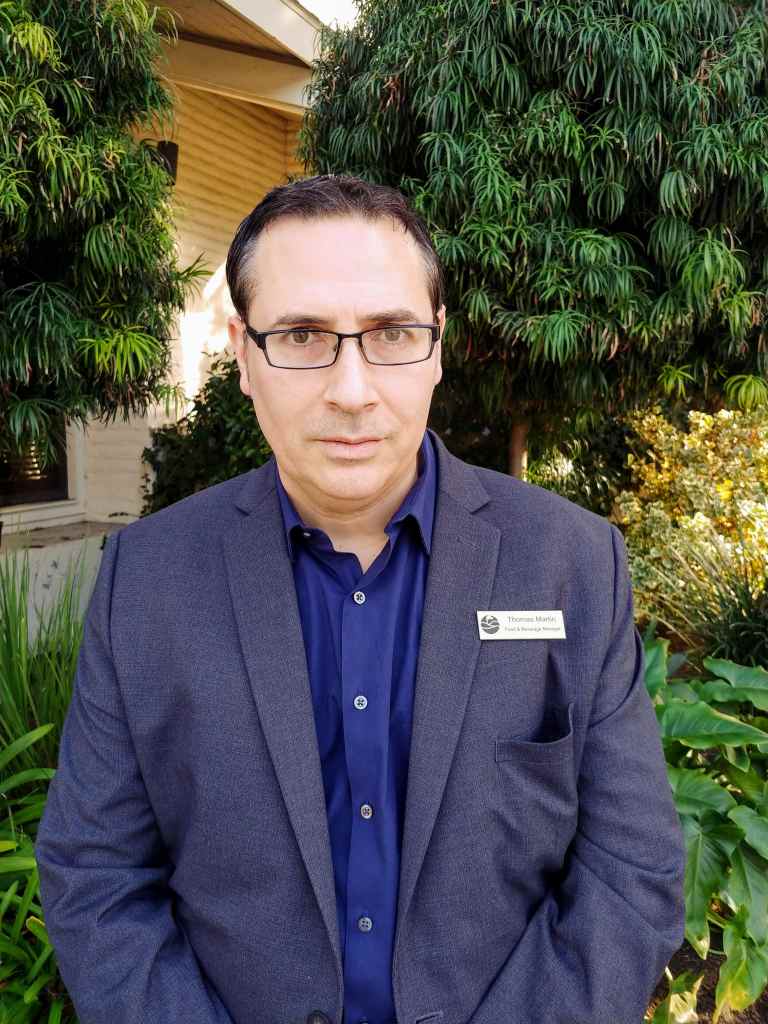 Thomas Martin
Food & Beverage Manager
Thomas has been at Pala Mesa Resort since 2019 when he joined as our Food and Beverage Manager, his current position at the resort. He brings a wealth of knowledge with over 15 years of experience in the hospitality industry.
Prior to beginning his career in the Food and Beverage industry, he served 15 years in the medical field.
Working closely with the Food and Beverage Management team, Thomas currently helps oversee our banquet and restaurant operations.
"It's important to me that I provide a fun and educational work environment for team members while improving efficiencies within our operations." Chef Josh Elmore
Restaurant Chef
Chef Josh has been at Pala Mesa Resort since 2019 when he began working as our Banquet Chef, his current position at the resort. His culinary career began in 2008 as a member of the opening team for the Carlsbad Sheraton. He transitioned to the Hilton Bayfront, where he ran all the food and beverage outlets. Chef's banquet background includes the Rancho Valencia Resort, Rancho Bernardo Inn and L'Auberege Del Mar.
Chef Josh is a retired Infantry Marine that served in Iraq from 2003-2005 and as a Presidential Guard from 1998 to 2002. He had the honor to meet both President Clinton and President Bush (Jr) and was awarded the Purple Heart on April 15, 2005.
Originally from upstate NY, his driving force in life are his wife and 2 kids.
"One of my favorite aspects about my position is the ability to be involved in making awesome memories for our guests, through the food."